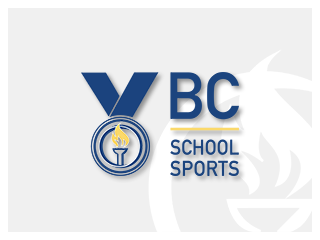 2015 Annual General Meeting Resolution Results (Draft)
Below are the "Carried/Defeated" results for the resolutions' portion from this year's Annual General Meeting.  These are draft versions and are therefore for information purposes only.  The meeting minutes will be posted shortly. 
Part 1 contains resolutions 7.1.1-7.1.9 
Part 2 contains resolutions 8.1.1-8.4.1 
April 23, 2015
Annual General Meeting - Package 2
We are almost ready to go for the AGM on May 9, 2015. The package can be accessed online, with links to the specific documents below. As per our Bylaws and the Society Act, this package contains notice of the meeting and resolutions that will be considered at the AGM.
Please take a close look at the information and have a conversation with those people in your community who are involved with student-athletes.
The AGM will be held at Parkland Secondary School in Sidney, BC. See the "Weekend Schedule" document for more information.
RSVP AS SOON AS POSSIBLE:
CLICK HERE TO RSVP

 – mandatory due to space, catering, voting/quorum and arranging shuttles to meeting: due April 27 via Survey Monkey - 6 questions
WEEKEND SCHEDULE AND OTHER INFORMATION, INCLUDING TRAVEL SUBSIDY AND PROXY INFORMATION:
 AGM AGENDA AND ATTACHMENTS:
COMPARISON DOCUMENTS:
Two documents have been created to help show how the proposed Bylaws compare to the current Bylaws. In these comparison documents, we have also included the work of the Rules and Regulations committee and the input that they have provided to the Board. The proposed Bylaws have updates that clarify sections and provides consistency with language and Bylaw content within the document and with respect to the Society Act.
The comparisons will be living documents and will be updated frequently to respond to questions and to act as a forum to facilitate discussion.
Comparison 1:  Existing Bylaws compared to R&R Committee recommendations & Board recommendations (last version May 7 10:00 am)
Comparison 2:  Proposed Bylaws compared to current Bylaws and R&R Committee recommendations (last version May 7 10:00 am)
  Click here for existing Constitution & Bylaws - Nov 8 2013
OPPORTUNITIES FOR FEEDBACK:
This is an opportunity for Members to ask questions of the Board regarding the Bylaws and provide feedback. Please send feedback to individual Board members or to info@bcschoolsports.ca - and it will be sent to the Board.
As questions and comments come to the Board, the comparison documents will be updated - potentially on a daily basis. Please take advantage of the opportunity to make comments, ask questions and to see feedback and responses.