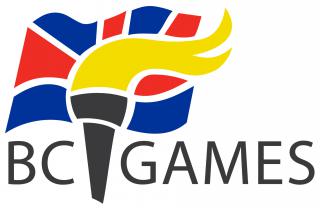 The BC Games Society and BC School Sports are leaders in providing opportunities for the development of athletes and coaches in British Columbia.  These two organizations have formalized a new partnership which will see a coordinated effort to capitalize on joint initiatives for the benefit of our shared audiences. 
The BC Winter and BC Summer Games offer important competitive and developmental opportunities for all eligible participants of BC.  BC School Sports offers programs and services directed towards student-athletes and/or the volunteer teacher and community coaches who spend hours of time helping students to achieve their goals.
"Both the BC School Sports Board of Directors and staff look forward to a strong relationship with BC Games Society to enhance and grow opportunities for youth in British Columbia," said Christine Bradstock, Executive Director of BC School Sports.  "The BC Winter and Summer Games showcase the best of BC and BC School Sports is proud to be a supporter and partner of the Society."
The strength and ongoing success of the provincial sport system is based, in part, on the need for strategic alliances and partnerships.  BC School Sports and the BC Games Society have worked in parallel for many years but recognized the benefits and new possibilities that could be created by forming a working partnership.
"School sports contribute greatly to a student's well being and the learning and coaching they receive from their school coaches contributes to their overall performance," said Kelly Mann, President and CEO of the BC Games Society.   'Our BC Games athletes, coaches and officials benefit greatly from school sports and this partnership will reinforce the opportunities both organizations can provide."
About BC Games Society
The BC Games Society is the leadership organization that guides the BC Winter and BC Summer Games and prepares Team BC for national multi-sport Games.  Since 1978, the BC Games have taken place in 38 communities and brought together thousands of athletes, coaches, officials, volunteers and spectators in celebration of sport and community excellence.  It is a milestone event that people count as an exceptional experience where memories, friendships, spirit, and pride are abundant.
About BC School Sports
BCSS is a voluntary non -profit society and charity with a membership of 425 schools and has served the athletes and volunteer coaches in our province for over 44 years. BCSS's mission is to provide governance for interschool competition, encourage student participation in extra-curricular athletics and assist schools in the development and delivery of those programs.
The BCSS Board of Directors relies upon the dedication, commitment and efforts of over 20,000 volunteers to run inter-school athletic programs for the 19 sport commissions that conclude with the 162 zone playoffs and 53 provincial championships.